Dr. Peter Zilahy has been practicing complementary and alternative medicine for more than 33 years. He has an extensive knowledge in functional neurology, orthopedics and medicine along with acupuncture and clinical nutrition. Dr. Zilahy prides himself in being "ahead of the curve" when it comes to natural methods. For example, in the early eighties he was advising patients to stay away from trans-fatty acids and lowering cholesterol when a cholesterol reading of 300 was normal. In 1989 he was one of the first practioners in the state to implement an exercise center for spinal conditions when the standard of care was bedrest. Dr. Zilahy was awarded "Chiropractor Of The Year" by the Connecticut Chiropractic Association. He was elected to the board of directors of the Waterbury Chamber's Healthcare Council and to the examining board of the American Clinical Board of Nutrition. He was the first chiropractor and acupuncturist to be granted privileges in a Connecticut hospital at St. Mary's.
Dr. Zilahy offers the most experienced, trusted, and comprehensive Acupuncture, chiropractic and nutrition care in greater Waterbury & Watertown area. Dr. Zilahy will take a detailed history, perform a thorough exam and then outline a specific treatment plan based on your condition. The initial goal will be to get the quickest pain or symptom relief and then address the underlying cause of your problem.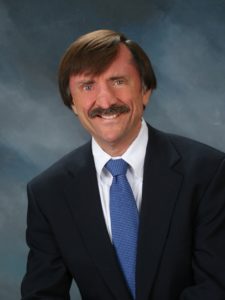 To honor the self-healing miracle that lies within each and every one of us. The power that made our bodies can heal our bodies as long as we can remove the interference that is preventing health and support the body in its healing.
take a comprehensive natural approach to meet the patient's most immediate needs. I draw from my experience of practicing complementary medicine utilizing the best of natural methods
(acupuncture,chiropractic,nutrition and exercise) to treat the patients chief concern. I then offer a partnership to help patients to go beyond their symptoms to prevent recurrence and then help them make lifestyle changes to achieve their optimun level of health. This is known as Lifestyle Medicine.
According to the World Health Organization: Health is a state of complete physical, mental and social well-being and not merely the absence of disease or infirmity.
Dr. Zilahy is pleased to serve patients from the cities and towns in these areas.